A Relaxing Russo's Experience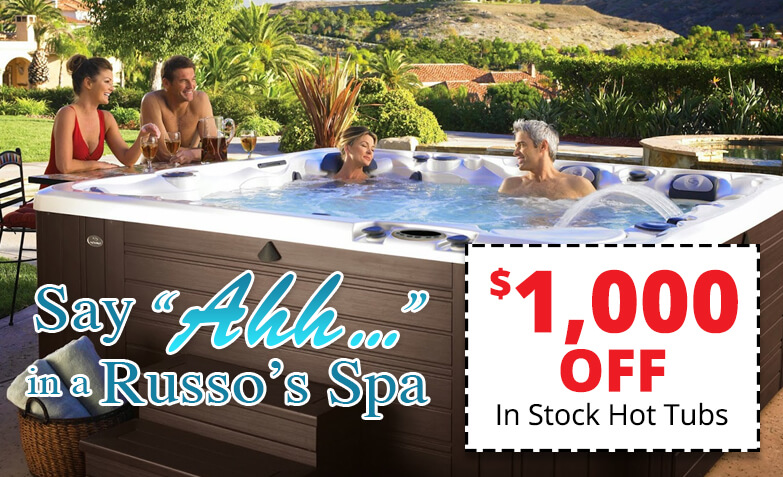 The relaxation starts way before you sink down into that warm, bubbling water. When you walk into RUSSO'S POOLS • SPAS • OUTDOOR LIVING, we welcome you with open arms and make you feel like family. We truly want to help you make the best decision for your needs and budget.
With so many brands, styles, options, and accessories to choose from, we know we have the perfect spa or hot tub that's exactly what you're looking for.
The cooler Chicago weather is fast approaching and it's time to get that warm, inviting spa you've always wanted. That's why now is the perfect time to take advantage of our $1,000 off in stock hot tubs offer!
So if you want a spa or hot tub, start the relaxing early. Come to RUSSO'S POOLS • SPAS • OUTDOOR LIVING in Northlake and rest easy knowing you're getting the best selection and the absolutely best deal for the money.
Fill out the form on this page and a member of the Russo's family will be in touch.